Your free "Get Job Ready" pack
This free all-in-one pack is designed to answer all the questions you might have when you're looking or starting a new job.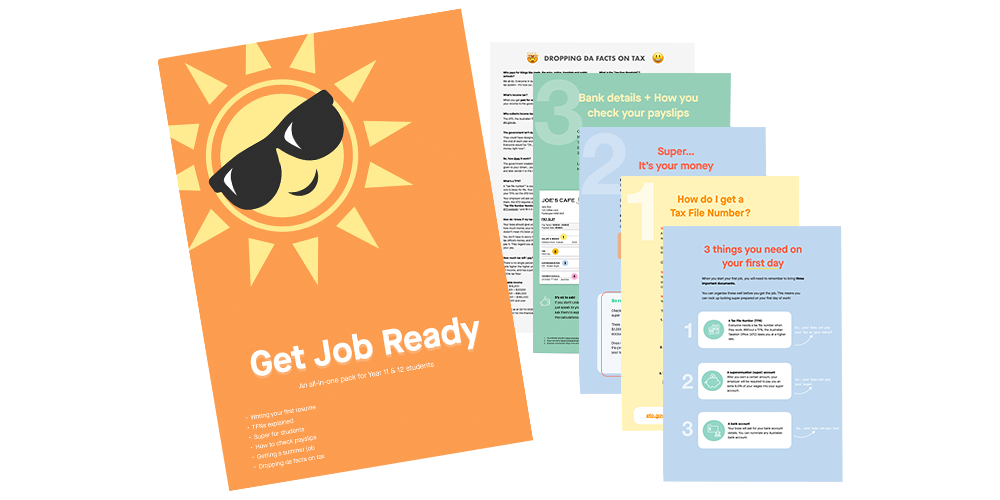 Topics like;
What is a TFN?
Where do I get a TFN?
Why does my boss ask for a TFN?
How does tax work?
Why do young people often get tax refunds?
What is the "tax free threshold"? When do I claim it?
What forms will my boss ask me to complete on my first day?
Am I eligble for super?
How much is super?
Where does my super go?
How do I check my payslip?
How do I write a resume when I don't have much experience?
How do I get a summer job?
Download